→ Dirk van der Kooij – Fresnel Lamp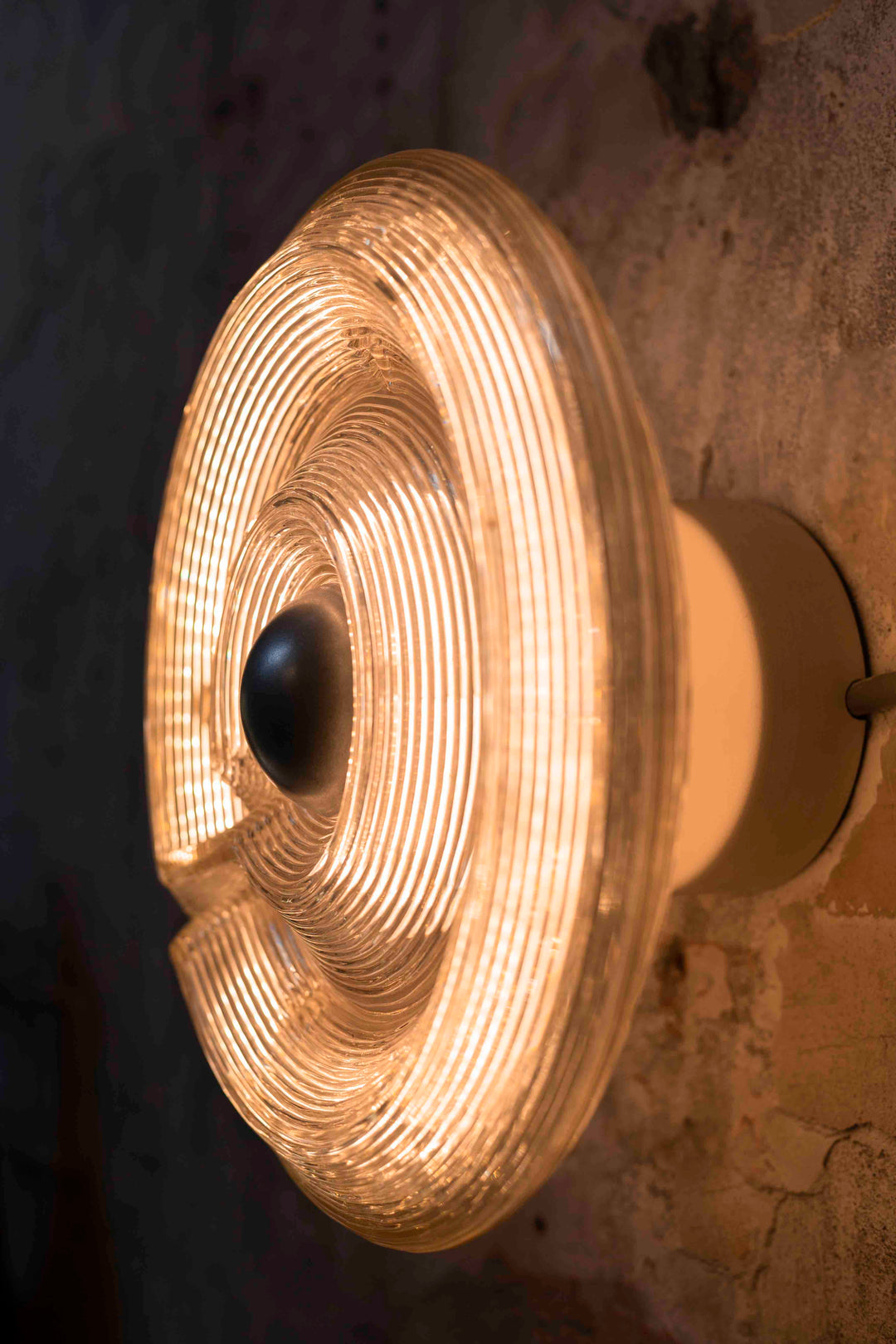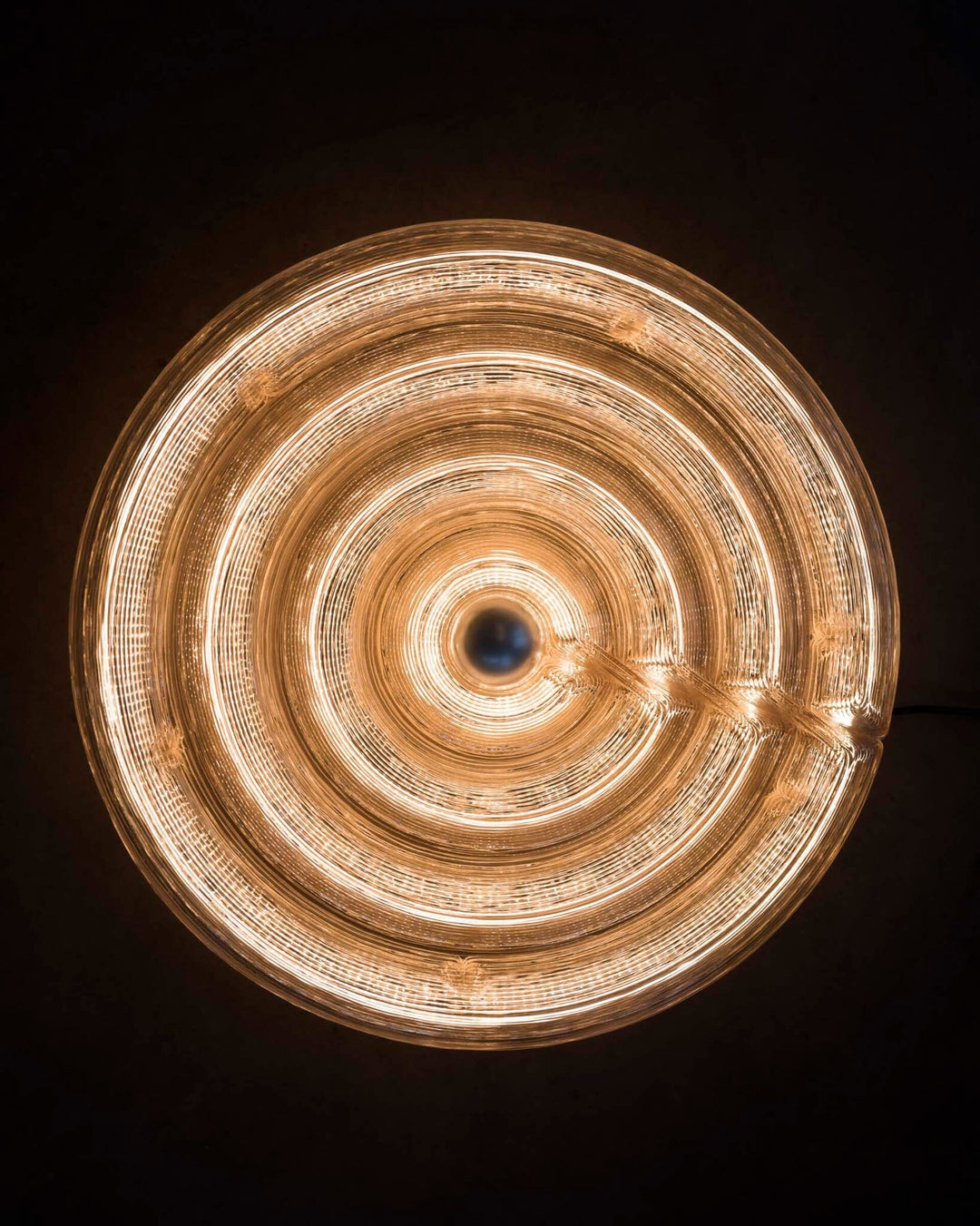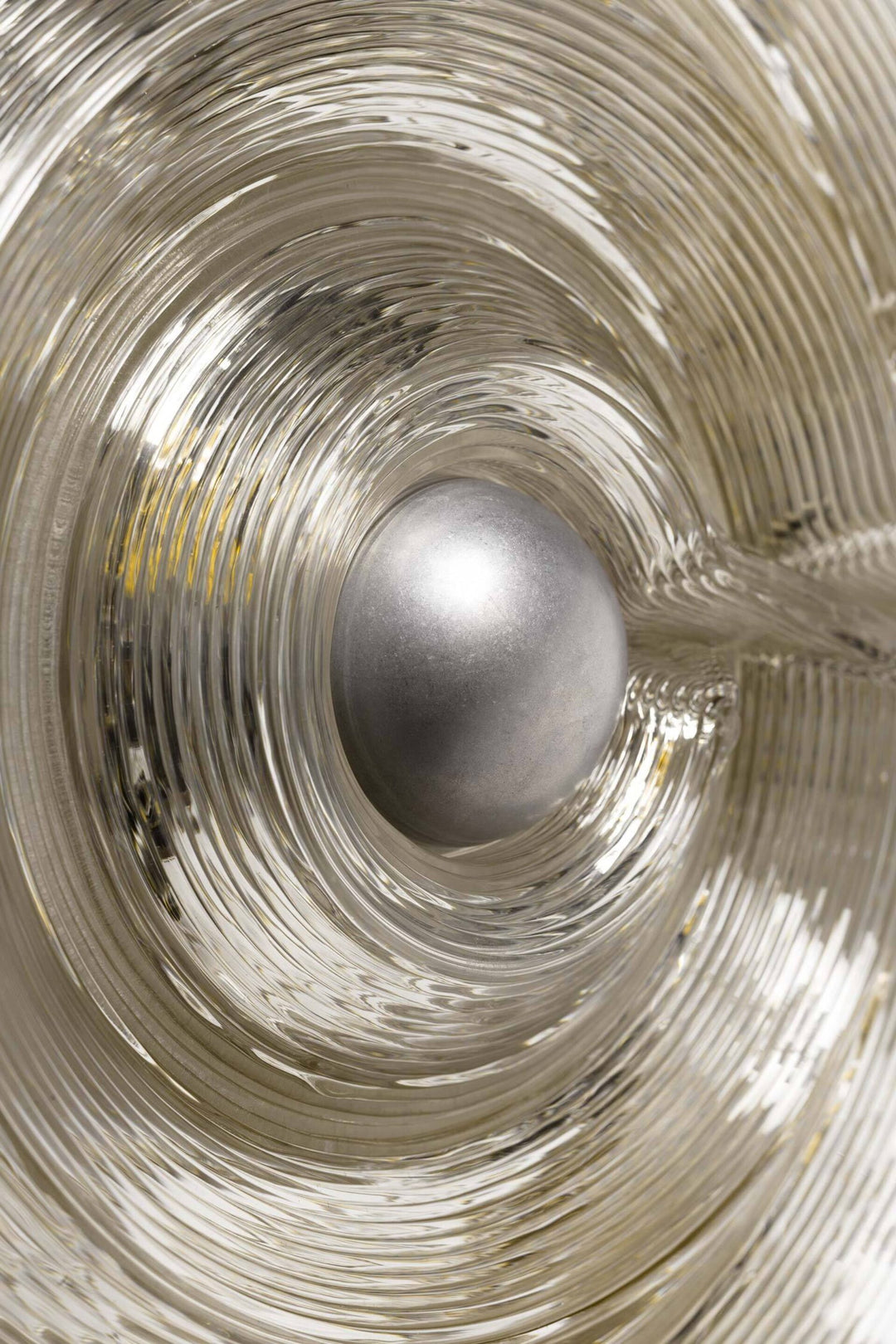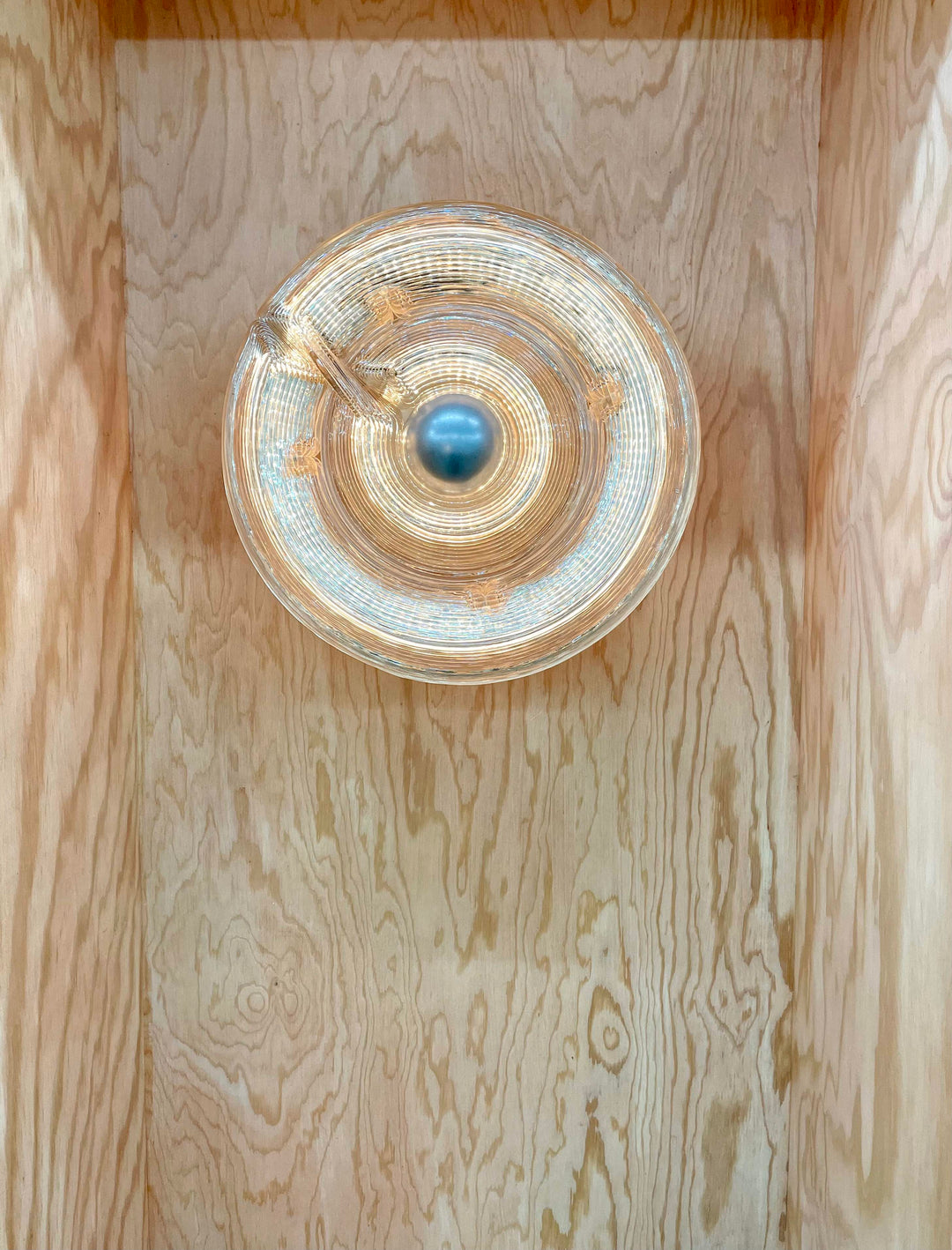 The Fresnel divides and scatters light through the hills and valleys of low-resolution 3D printing. As if ripples in water, the concentric design sees glittering bands pulsate outwards from a central, steel droplet.
Hot ribbons of recycled plastic build the lens slowly, layer by layer. Sourced from rooftop windows, safety glasses, and industrial chocolate moulds, this unlikely source material gifts durability and glasslike transparency to the Fresnel.

Diameter of 36 cm
Lead time:
approx. 2-8 weeks 
if
 not in stock.
Shipping costs not included.