→ Alessio Bolzoni – I speak a language that is not mine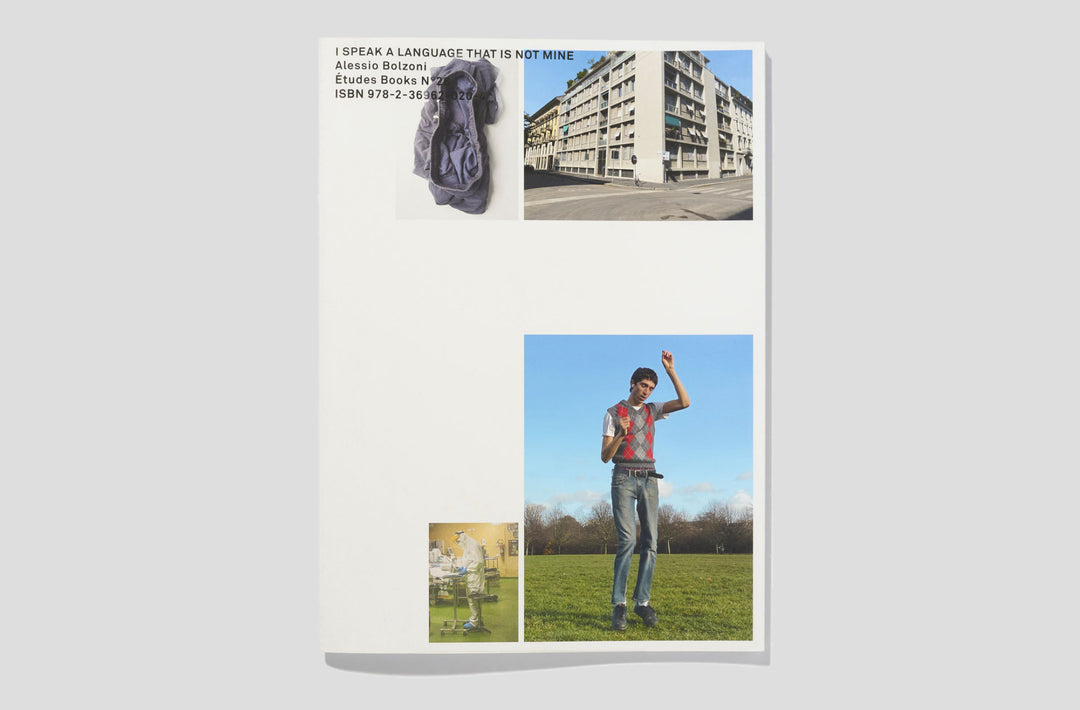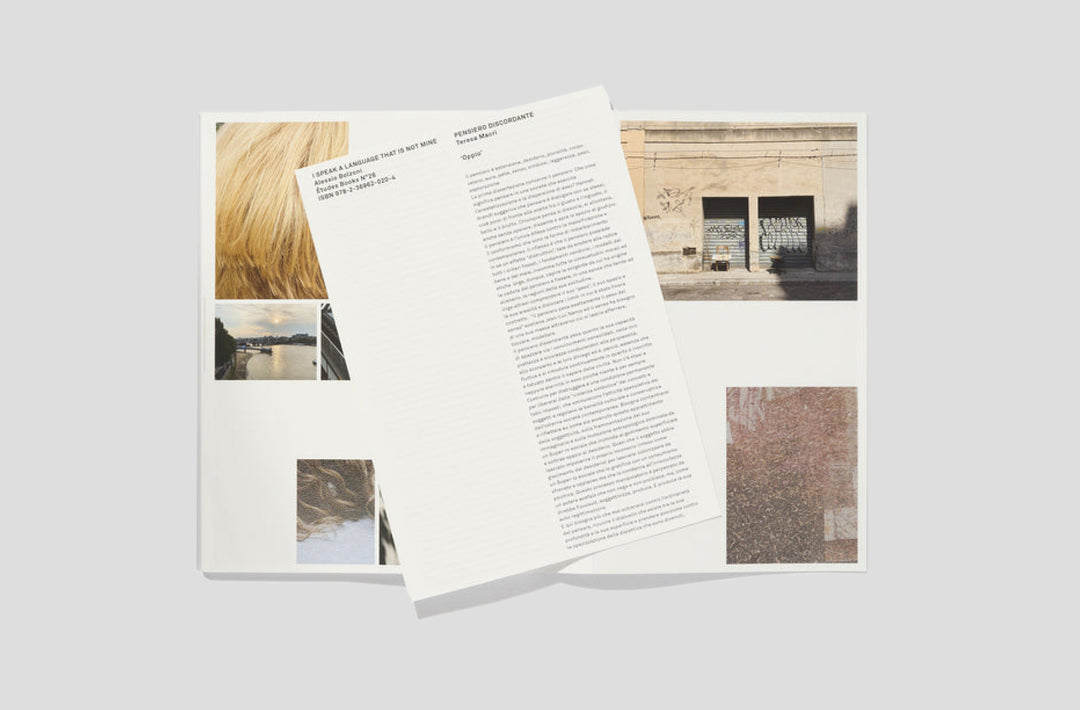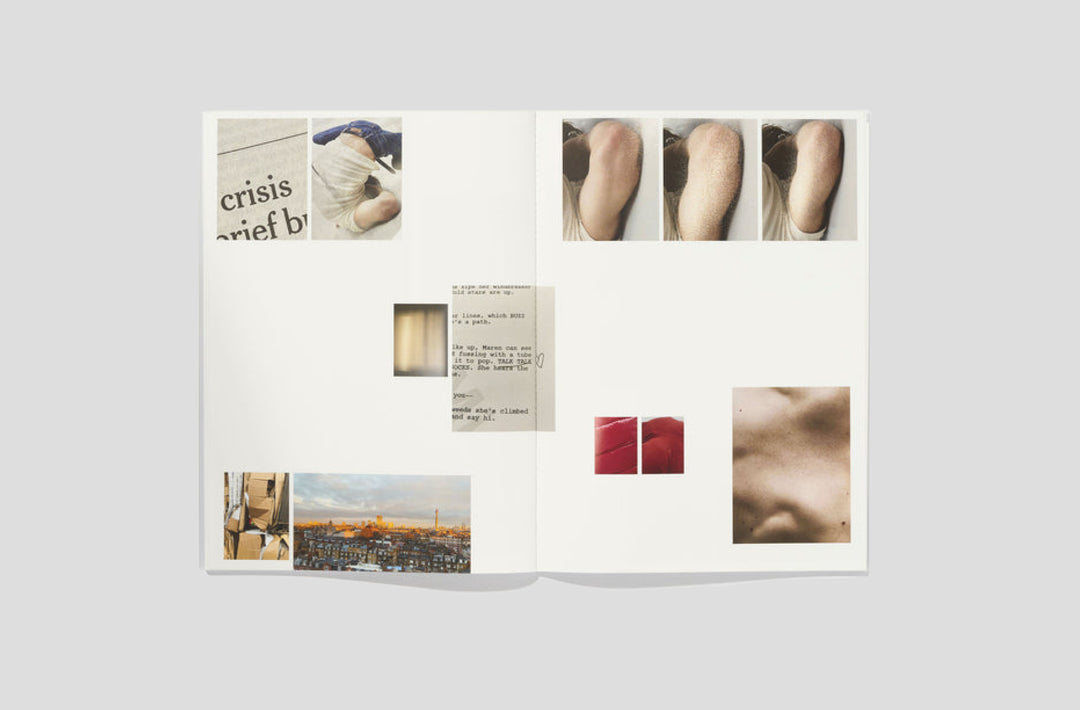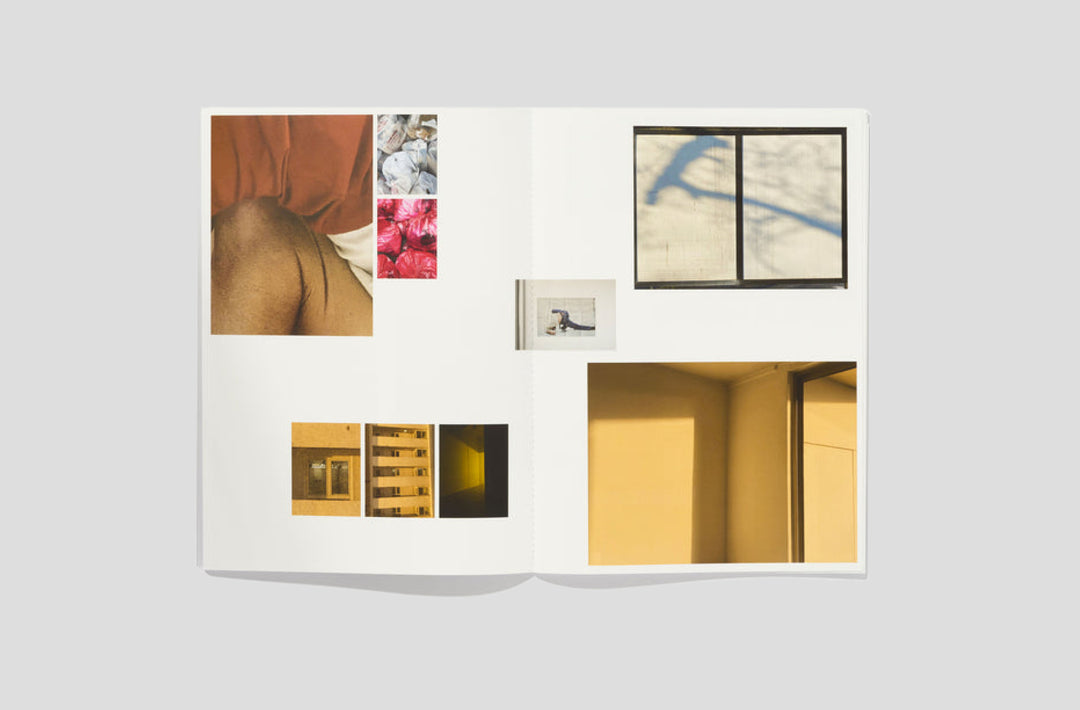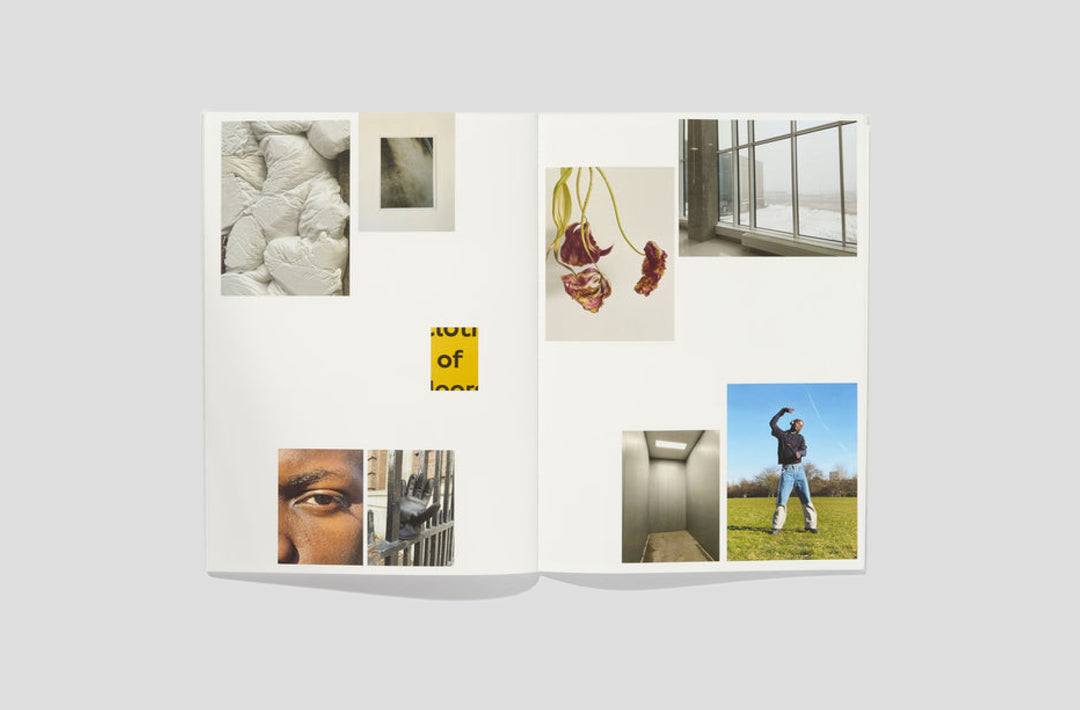 The book is the expression of a visual reflection through fragments, recurrences, and visual scansions.
Digital photographs, scans, facsimiles, screenshots: these various images, put in relation to one another, compose a mental cartography of the artists' state of mind. Bodies in motion, chromatic analogies, skin details, plastic textures, and press clippings instill a dynamic impression of uncanniness. The term "abuse" — referring to the eponymous titles of Bolzoni's previous books — takes on an evocative power and invites us to question our relationship to images. The result is an intimate visual poem about form and substance.
"It's an observation of reality as I see it—a personal, social, and political registration of reality filtered through the lens of photo notes. Every detail tells a story and reveals something about my practice of living. This is my language.", said Alessio Bolzoni.
Alessio Bolzoni
Études Books N°26
ISBN 978-2-36962-020-4

Photography by Alessio Bolzoni
Edited and designed by Études Studio

Published by Études Books, Paris
First edition, 500 copies
October 2022, printed in EU


Specificities:

Text insert 'PENSIERO DISCORDANTE 'Oppio' by Teresa Macrì
48 pages Full Colour Offset
24 cm x 33 cm I 9,4'' x 12,9''
PVC dust Cover