→ Tamara Shopsin & Jason Fulford – Offline Activities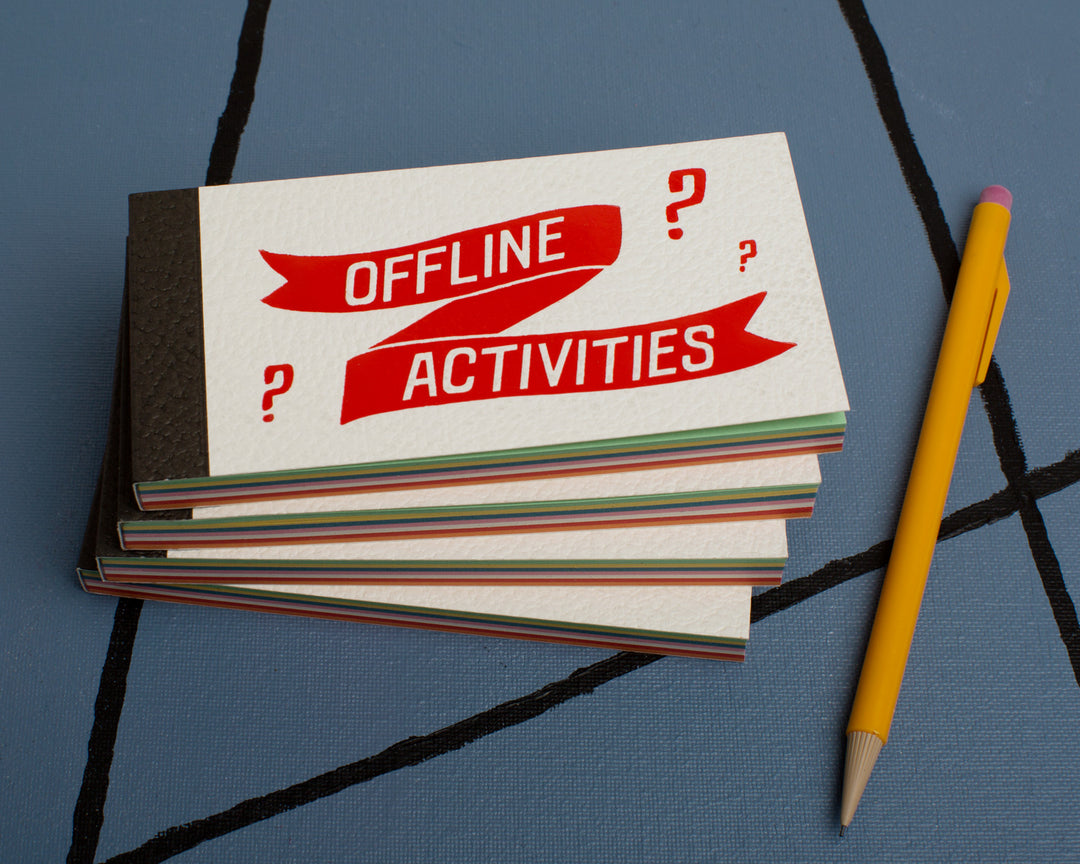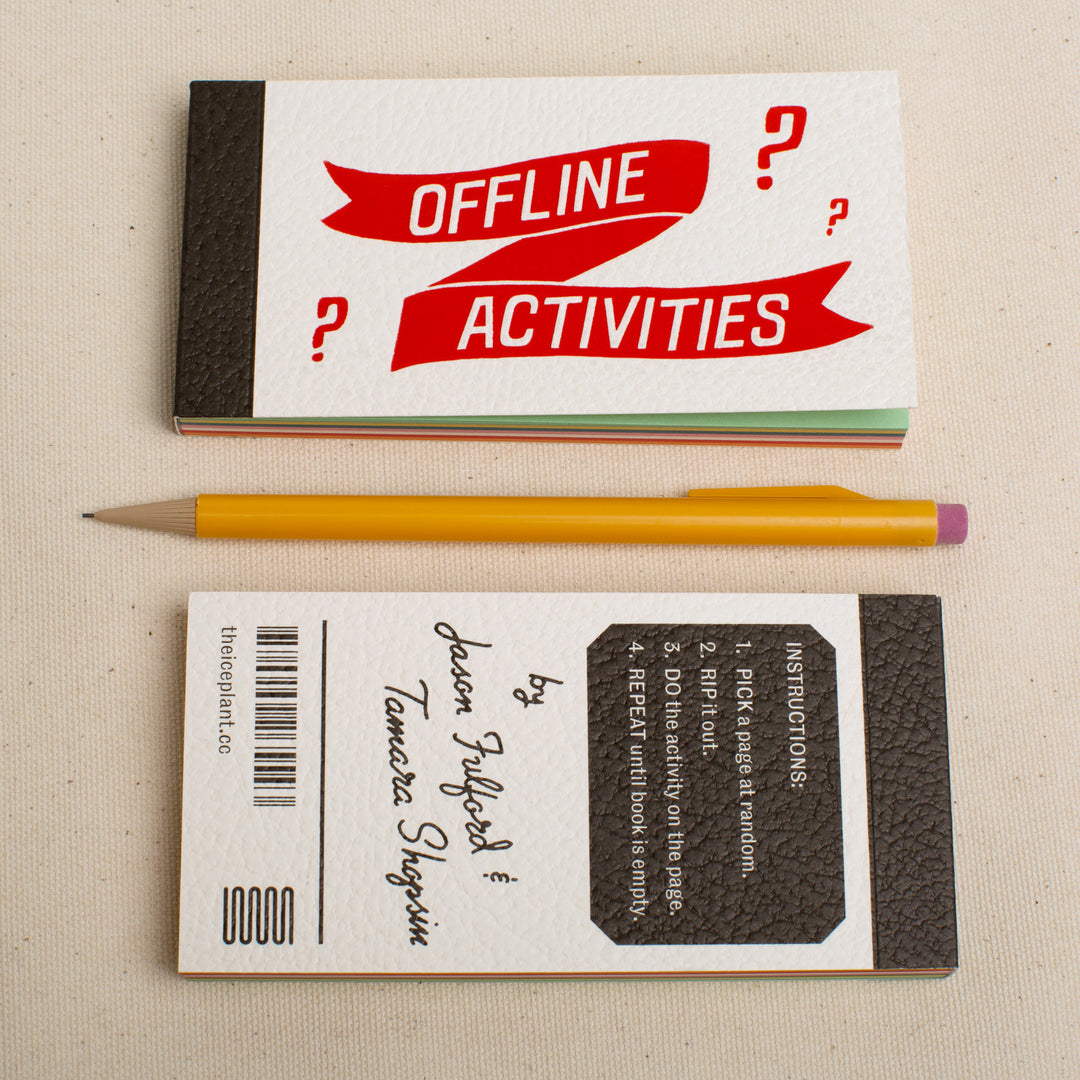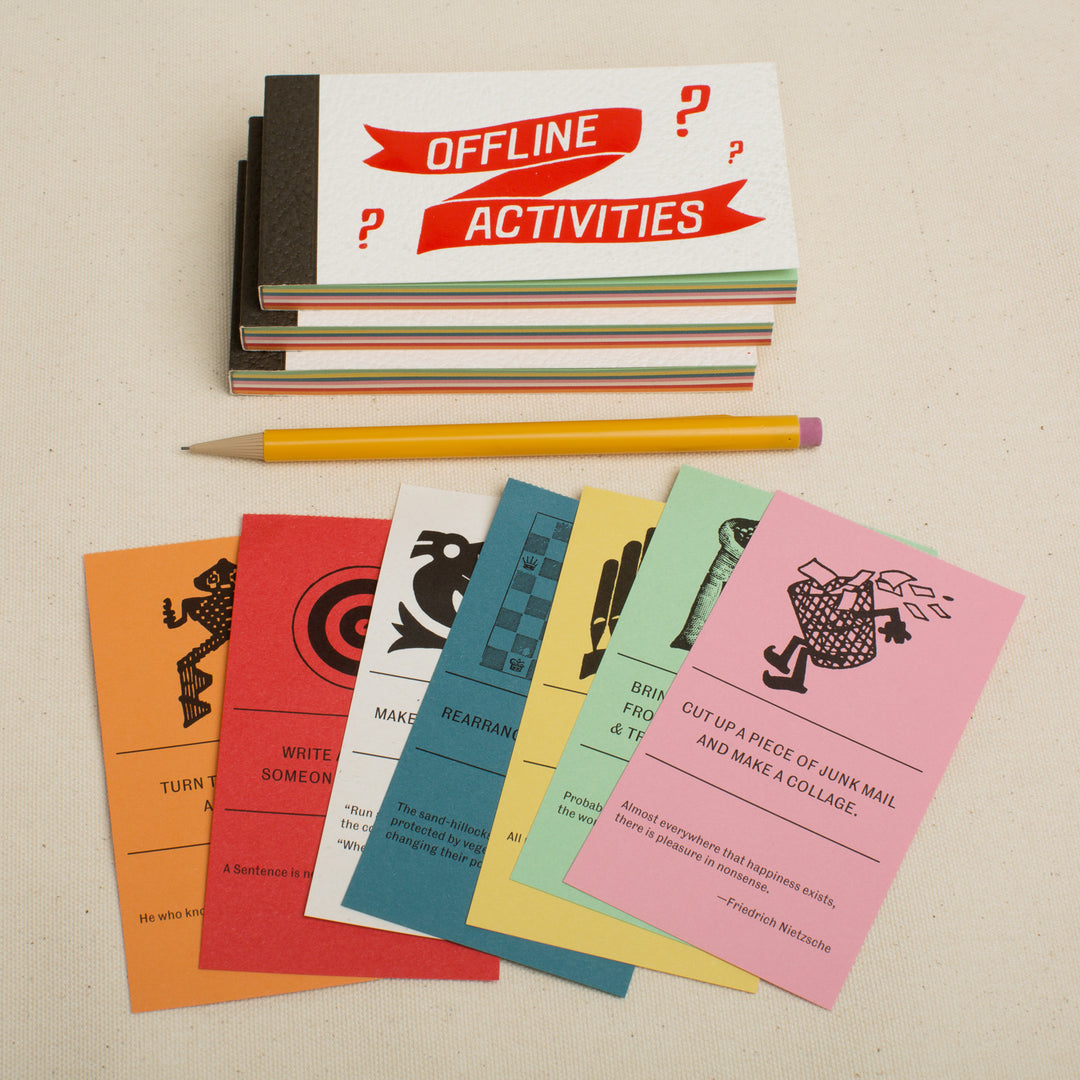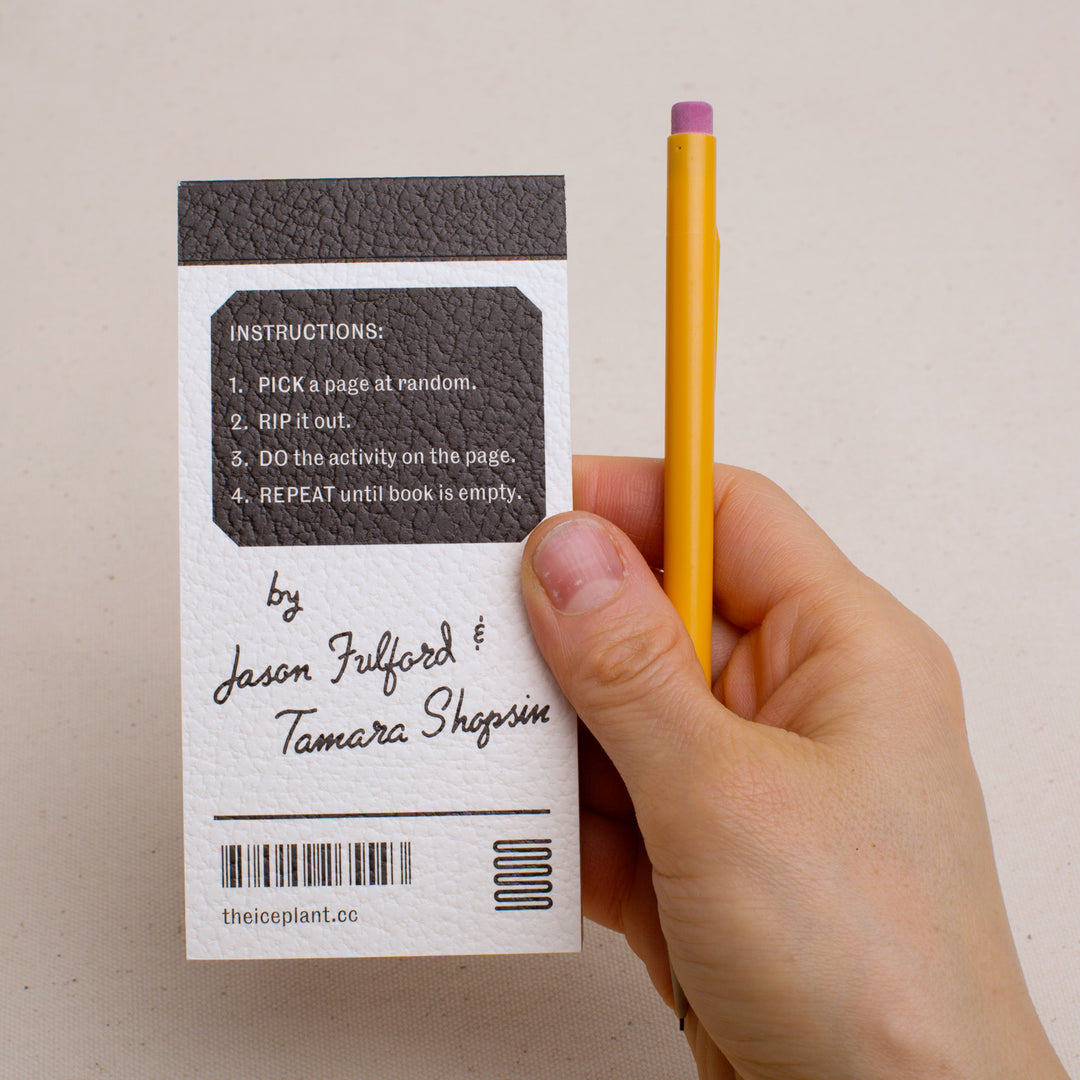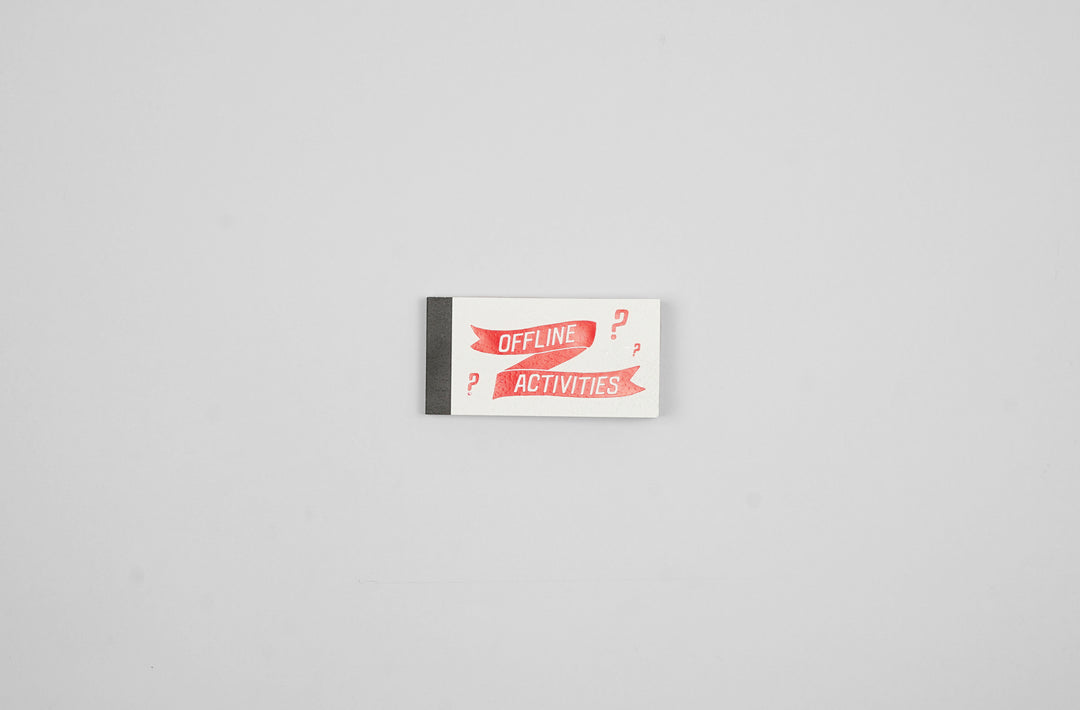 Are your phone and computer turning you into a ZOMBIE? Return to the real world! Do one of these activities every week for a year and see what happens.
Designed as a pocket-sized coupon-style booklet with perforated pages — edited, illustrated and designed by Tamara Shopsin and Jason Fulford — OFFLINE ACTIVITIES contains 52 suggestions for engaging with the world beyond your electronic devices. "Write down a list of things you don't like, and bury it." "Cut up a piece of junk mail and make a collage." "Go to the library to solve a problem." "Listen to an album all the way through without doing anything else." "Look into someone else's eyes for five minutes without talking." Part novelty, part self-help guide, each page pairs the instruction with a related graphic and a literary quote selected from a book in Tamara and Jason's personal library. Tear out one page a week for one year, and DESTROY THIS BOOK.
112 perforated pages, 127 × 

635 mm, 52 line drawings

Paperback

The Ice Plant, April 2020