→ La ktha compagnie et les élèves du Lycée Étienne Dolet – Ce qu'on veut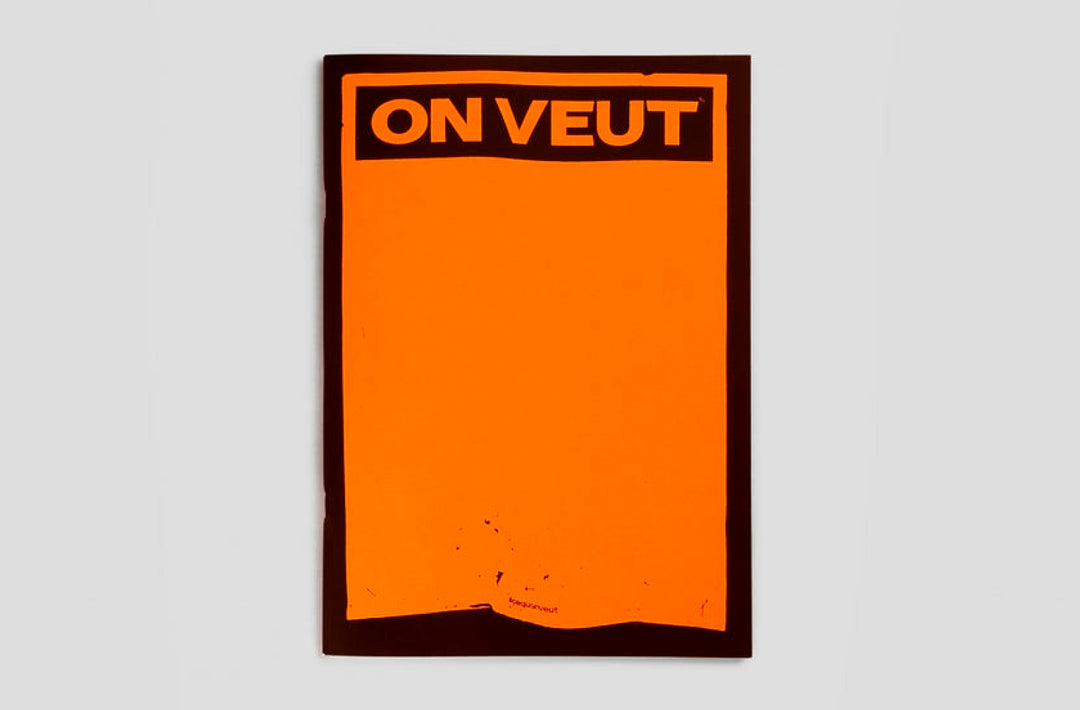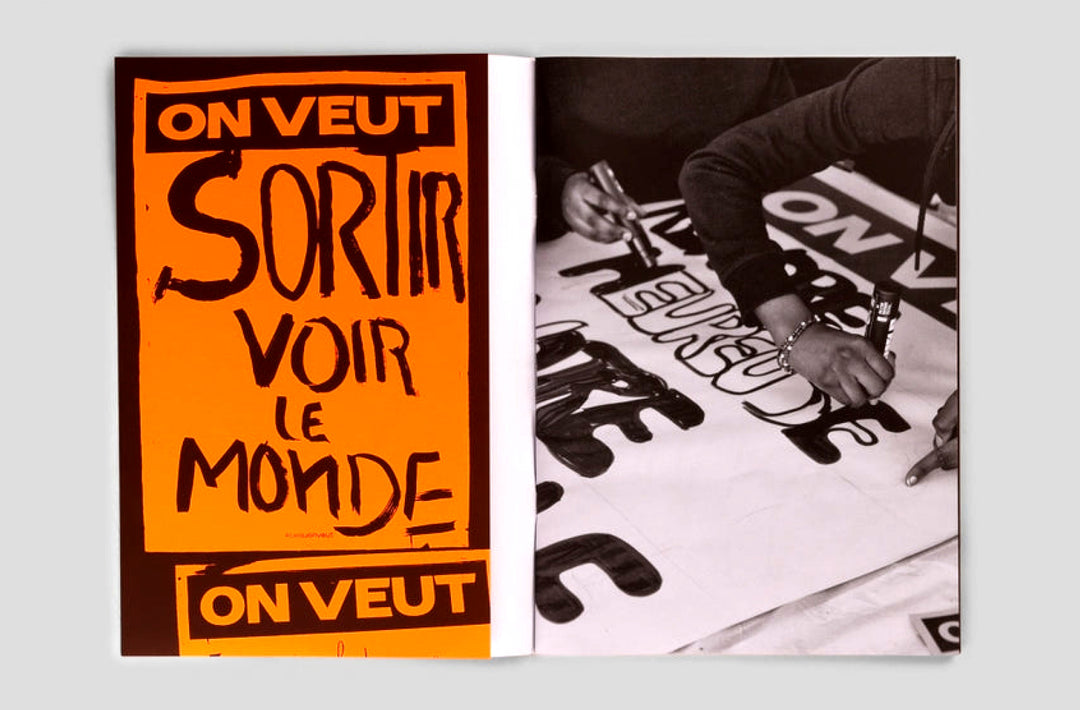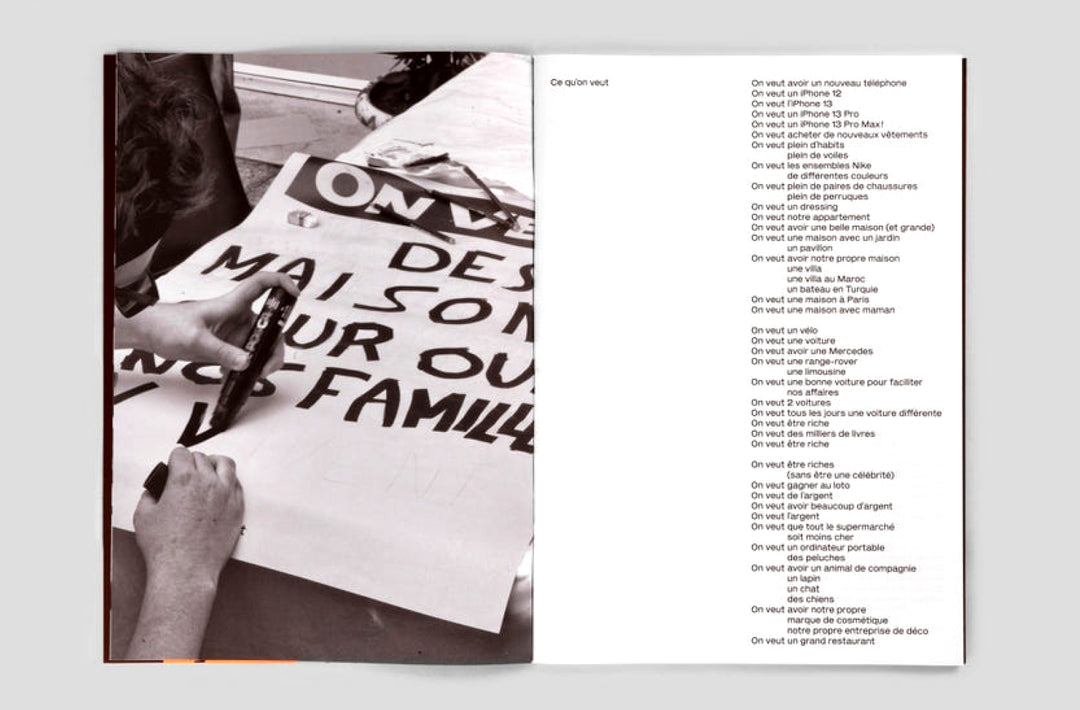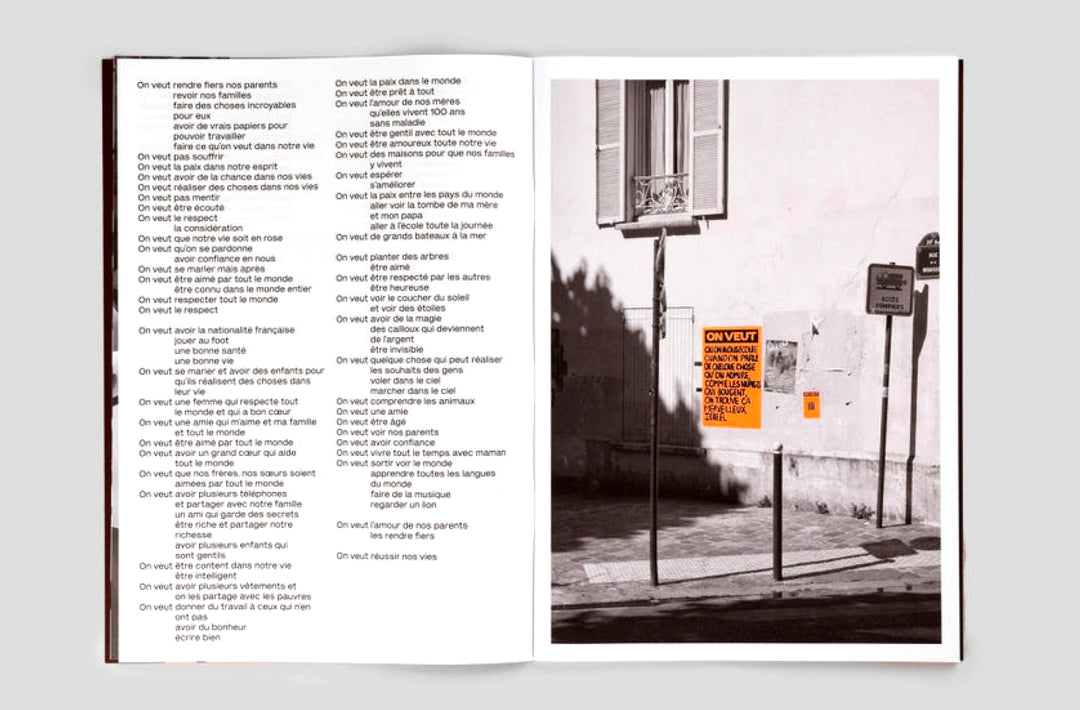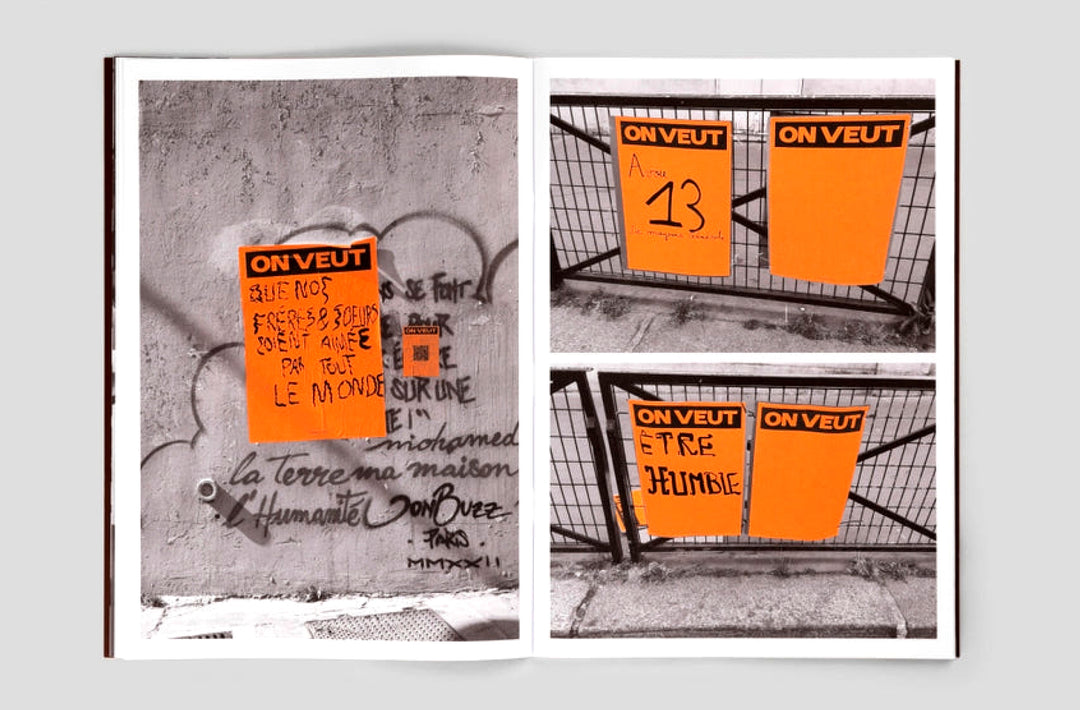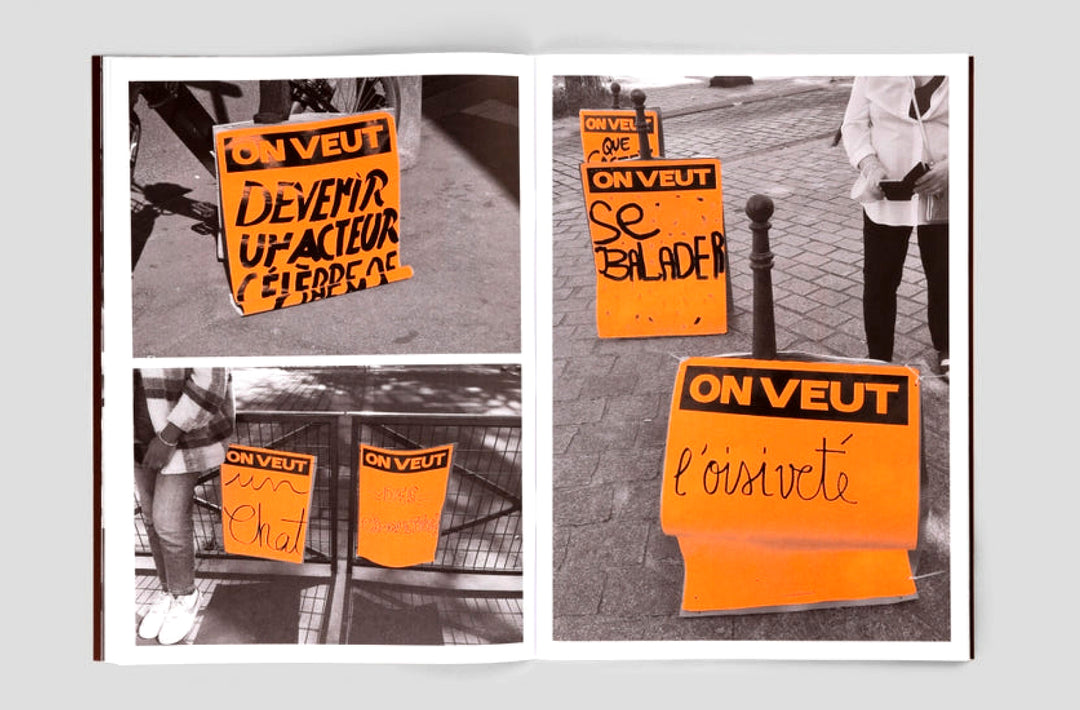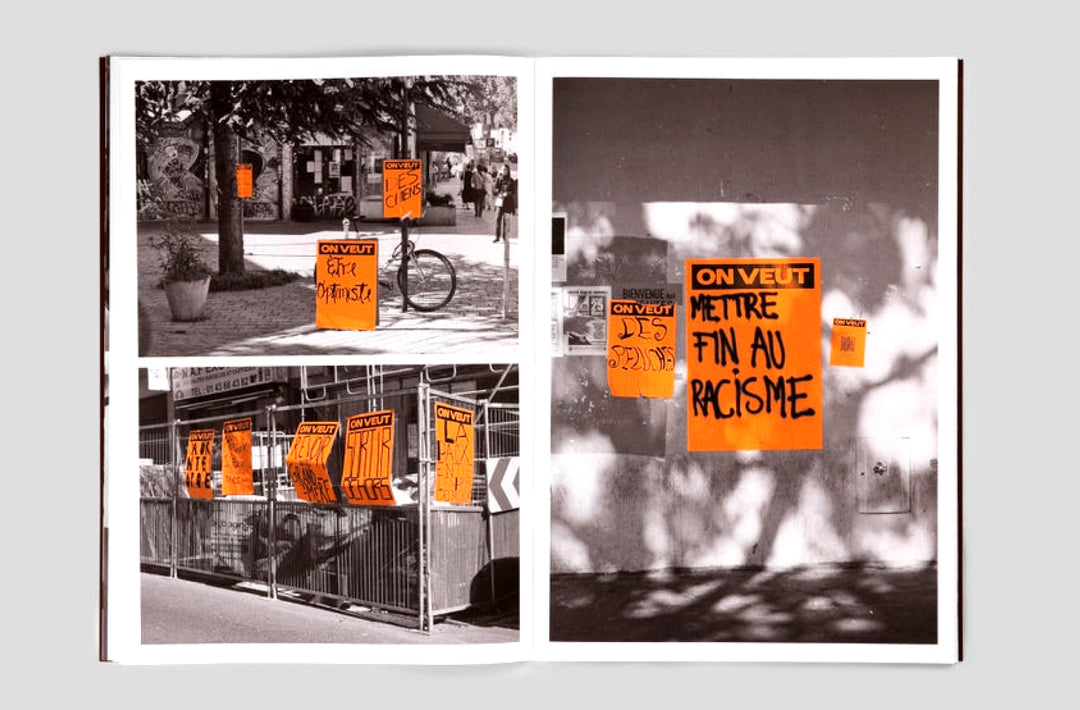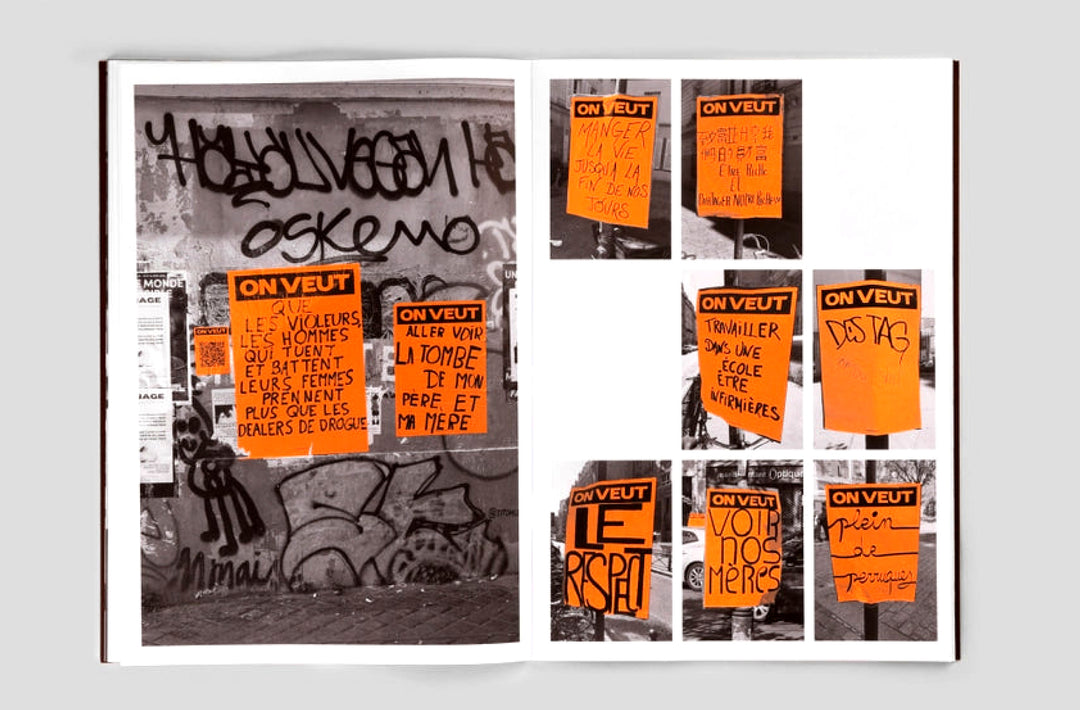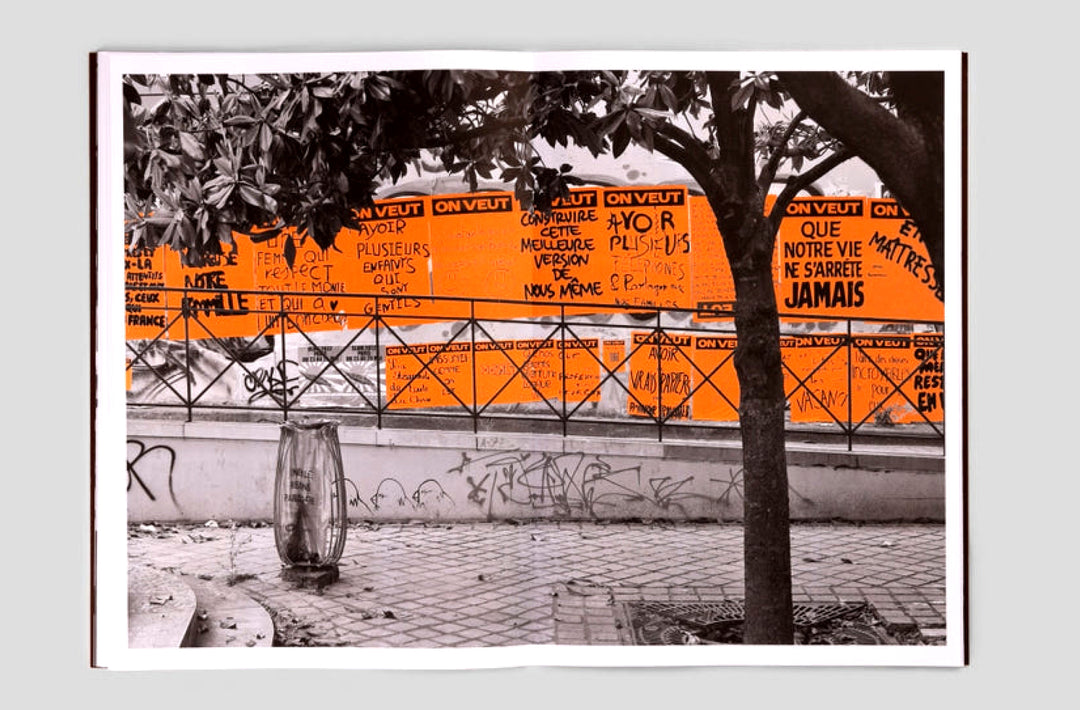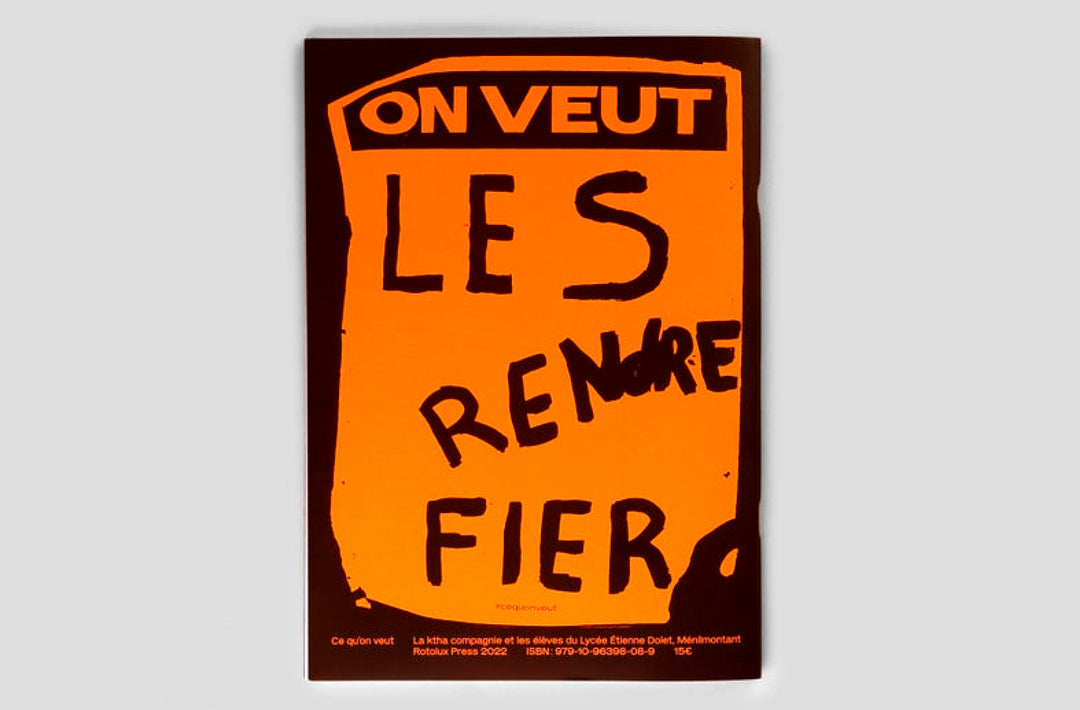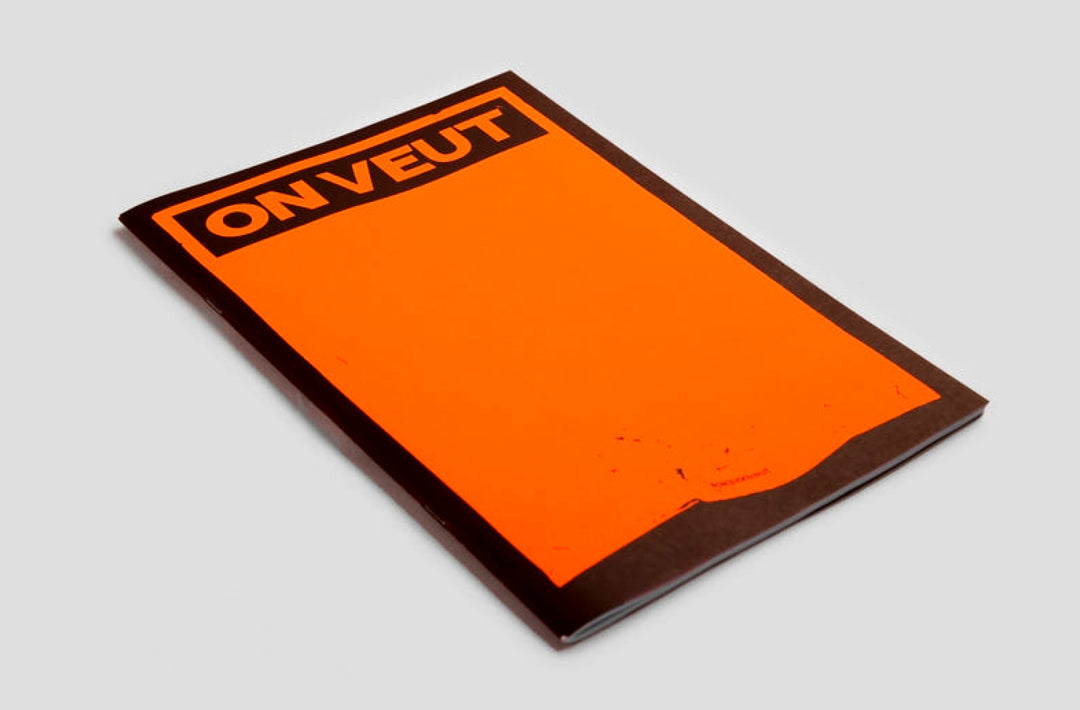 During the year 2022, the ktha company imagined a writing workshop with the students of the Lycée Étienne Dolet in the 20th arrondissement of Paris. The question put to each student was: "What do you want? From the individual I want to the collective we want, this workshop gave rise to a poster campaign in Ménilmontant, augmented by the demands of the inhabitants of the neighbourhood.

Rotolux Press publishes the book Ce qu'on veut, an archive of this wild posting and a testimony of some of the concerns of today's youth.

Design by Léna Araguas & Alaric Garnier avec Clémence Villaines et Charlotte Carletto
Listen to the audio version of Ce qu'on veut on Soundcloud.
80pp, 210 × 295 mm

Offset, orange fluo

9791096398089

Rotolux Press, 2022