→ Michael Marriott – Bottle opener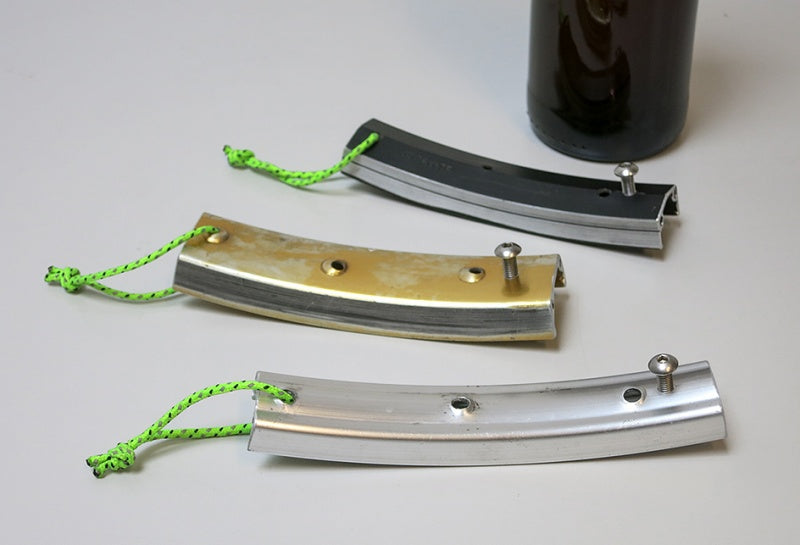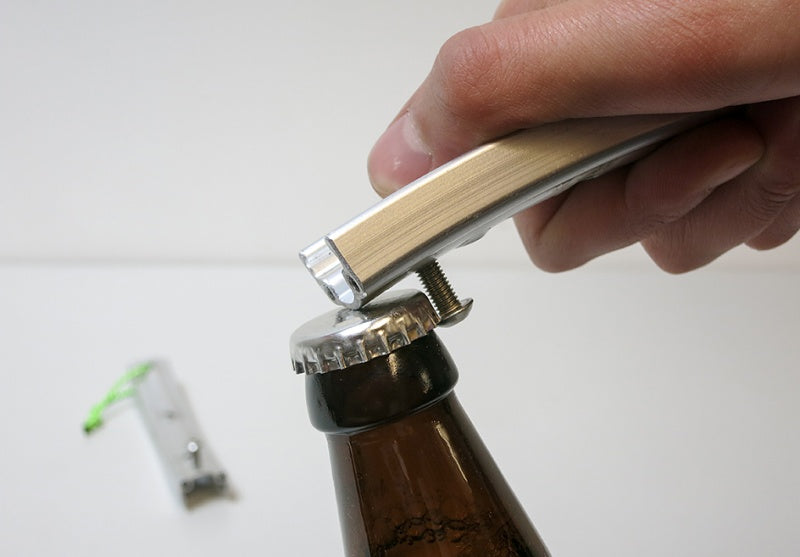 Bottle opener made from discarded aluminium bicycle wheel rims (after Marcel Duchamp).

Clear silver anodised aluminium, with stainless steel fittings & hi-vis reflective para cord hanger.

Special editions sometimes available in black or gold. May well vary from foto as each one is unique after quite some kilometres of riding.

95% Recycled.